Are There Any Elk In Utah?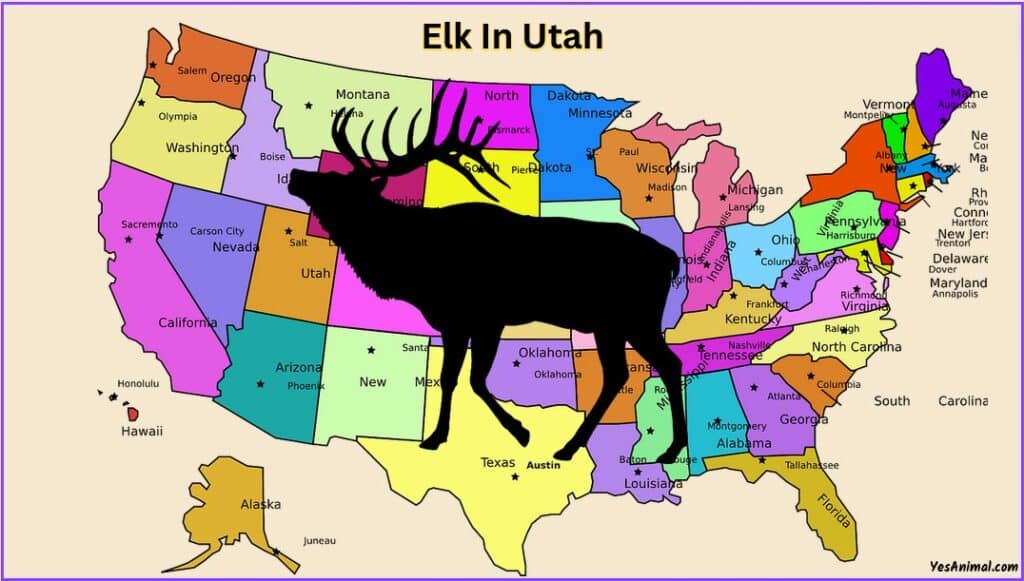 Yes, there are Elks in the state of Utah. Elk were reintroduced into the state by conservation parties after their population decreased due to land depreciation and overhunting during the 1800s. Many wildlife officers regulated elk hunting in the state to maintain healthy inhabitants of elk. Today, the population has successfully bred and thrived in the state.
How Many Elk Are In Utah?
Elk have nicely established all over Utah with the present statewide population calculated at roughly about 84,390 animals. The population is analyzed based on aerial counts, hunting pressure trends, productivity estimates, harvest estimates, and tagging information. Population changes in the study term can be associated with the range of female hunts.
Where Can I See Elk In Utah?
Rocky Mountain elk in Utah, can be seen all over the mountainous habitat available in the state. In hot summers, they are in high mountains, and in fall they move down to mountain slopes of lower elevation.
A few areas in Utah where you can see elk in the wild are Mirror Lake Scenic Byway, Hardware Ranch, Flaming Gorge Reservoir, Big and Little Cottonwood Canyon, Strawberry Valley, Manti-La Sal, and Fishlake National Forests, San Rafael Swell, Fish Lake Basin, and La Sal Loop Road are a few of the places in Utah where you can see elk roaming in the wild.
What time of year are elk in Utah?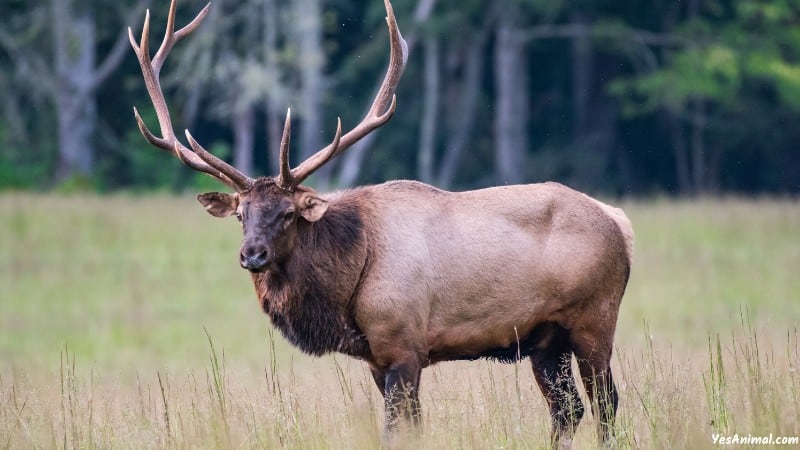 Elk can be seen in Utah all year round, however, they are found in various locations relying on the season. They are very dynamic during dawn and dusk. In hot summers, they are mostly seen living in areas that are from 6,000 to 10,000 feet in height. During fall they move towards lower areas and then spend mostly in valley bases and on south-facing mountains.
Also Check Our Guide On Elk In Oklahoma
Why is the Elk the State Animal of Utah?
In the year 1971, elk was selected as Utah's state animal, by an action of the legislature. The title was given to elk in honor of its economic, recreational, and intrinsic worth to the residents of Utah.
What do Elk eat in Utah?
Grasses are their main source of nutrition and food, but sometimes they do munch on berries, wildflowers, mushrooms, and cattails that help them build fat for their winter storage.
Twigs, shrubs, and needles of juniper and fir trees are also consumed during harsh winters. They need a huge amount of fuel to survive the cold temperatures and thus they rely on fat that is reserved for energy requirements.
Can You Hunt & Shoot Elk In Utah?
Utah has renewed its big game animals management strategy, with new hunts, additional opportunities, and shifting age objectives and season dates in most divisions in the state.
The elk hunting season dates in Utah for Archery are from August to September, for any legal weapon it is in October, and for Muzzleloaders it is in November. Changes might also be done by adjusting the hunting season dates. The application must be submitted by the end of April. The bonus point application will open in the antlerless application term.
Can a Non-Resident Hunt Elk in Utah?
Yes, non-residents can hunt in Utah, The Utah non-resident elk hunting fee will be around $115. They can apply for limited-entry elk hunting season and general season elk. However, you cannot apply for bonus point hunting for the elk species.
Conclusion
And that was everything you need to know about the Elk In Utah. I hope this article answered all your queries.
Thank You For Reading!
Our Source For This Guide
Founder Of This Website
I'm a passionate animal lover and researcher, I've created this website so that people can learn about the size and characteristics of different animal species. My goal is to educate and inspire people to appreciate the diversity of our planet's wildlife.