Are There Any Elk In Nevada?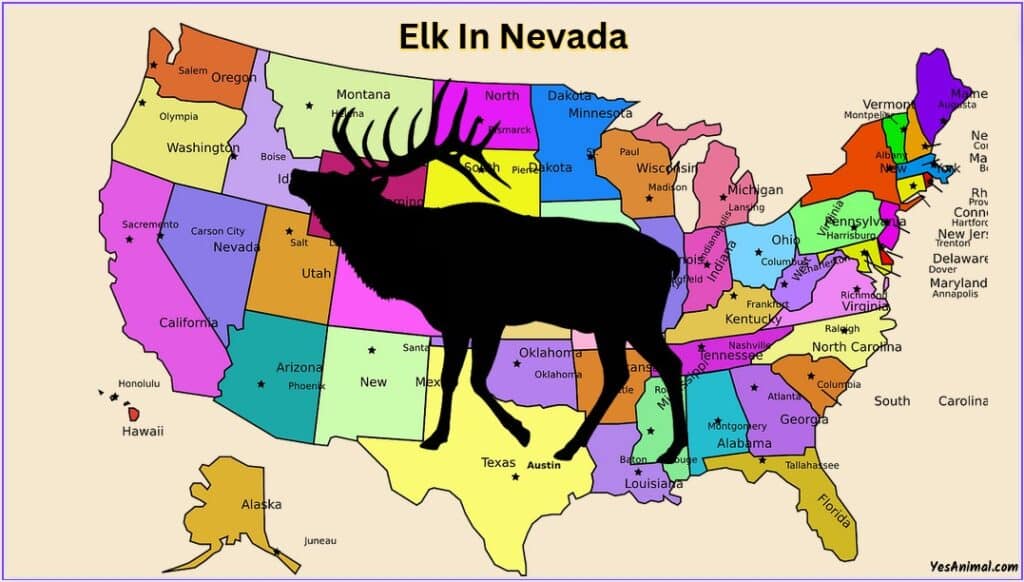 Nevada is home to one of the biggest elk populations in the west of the United States. In Nevada, they are mostly found in prairies, sagebrush flats, forested areas, deciduous forests, mountain meadows, and swampy valleys.
Historical records show that elk were native species to Nevada, but not many appeared to have extirpated with the European settling in the State.
Elk was reintroduced into Nevada in the 1930s. And, since then they have been wandering and spotted throughout Nevada. The elk population has grown in the nearby states with them increasing in Nevada.
How Many Elk Are In Nevada?
The Nevada Department of Wildlife has stated that the statewide elk population is estimated to be around 17,500. The Department of Wildlife manages the elk population regarding the public and healthy herds' habitats. The management decisions consider health concerns like a chronic disease. The pioneering population of elk is managed in respect of established private land impacts, land use plans, and public review.
What Type Of Elk Is In Nevada?
The subspecies of elk found in Nevada are the Rocky Mountain Elk. These species are large deer and often are recognized with huge branching antlers that are found in males. Bulls will develop antlers that can reach over 4 feet above their head. In the winter, males are light brown and females have dark furs.
Where Can I See Elk In Nevada?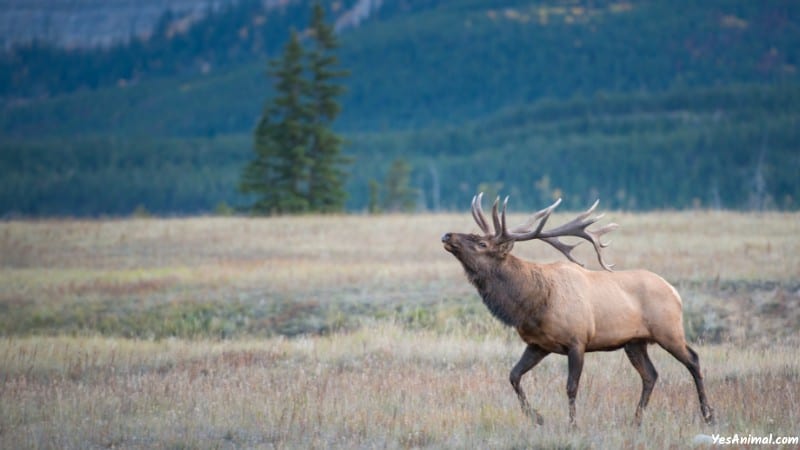 The Ely Elk Viewing Area in the state is the top and the most convenient roadside spot to check out Elk in central Nevada. The valley running from the south is the best for elk to feed on grass. Elk can be seen grazing in the early mornings or near sunset. This wildlife viewing spot is certainly good for picnics.
The Ward Charcoal Ovens State Park and Cave Lake in the Great Basin National Park are also situated nearby, with plenty of things to do in the woods. When touring Ely, make sure to take time to enjoy all of its courses and take some binoculars to view elk in the area.
Also Check Our Guide On Elk In Nebraska
What Time Of Year Are Elk In Nevada?
The best time to see elk is early morning or when the sun is setting. In the afternoon they tend to be very in shady places. Occasionally you can spot elk feeding in the spring and fall seasons, both nearby the highway of Ely and near the viewing area.
The peak elk viewing times in the state are from October to November and from March to April. Sometimes elk can be spotted grazing the meadows even in the mid-winter.
What Do Elk Eat In Nevada?
The Rocky Mountain Elk found in Nevada are herbivores and can usually be seen feeding on a huge variety of vegetation like grasses, trees, shrubs, and flowers. They have a four-chambered stomach like the other species of the deer clan to digest properly their plant-based intake.
Can You Hunt & Shoot Elk In Nevada?
Nevada is the top state for producing bulls. Each year, more than 400 bulls are harvested. The archery and muzzleloader hunting season takes place in September. The state is divided into different hunting units and sometimes split into different hunting seasons. Though the state is at the top for elk hunting, it has a few steep draw odds.
Anyone wanting to hunt a bull must apply for elk. If already applied for other animals, then it is a must with an application fee of $19. The major thing is that you must apply for the draw and not the points as the state does not give preference draw and they are difficult to draw. The Nevada elk tag application dates take place in May.
Can a non-resident hunt elk in Nevada?
Elk tags are quite difficult to draw for non-resident hunters in the state. They will obtain only one elk tag in the state in their lifetime, if lucky. It is good to go along with an outfitter to help you have self-guided hunting.
The adult hunting License that is valid for a year will cost $156 and for youth, it will cost $16. The application fee would be $19 and Bonus Point Fee would be $11. Post hunt, if you have successfully taken shown an elk it would cost about $1000 to move them.
Also Check Our Guide On Elk In America
Conclusion
And that was everything you need to know about the Elk In Nevada. I hope this article answered all your queries.
Thank You For Reading!
Our Source For This Guide
Founder Of This Website
I'm a passionate animal lover and researcher, I've created this website so that people can learn about the size and characteristics of different animal species. My goal is to educate and inspire people to appreciate the diversity of our planet's wildlife.