Are There Any Elk In Kentucky?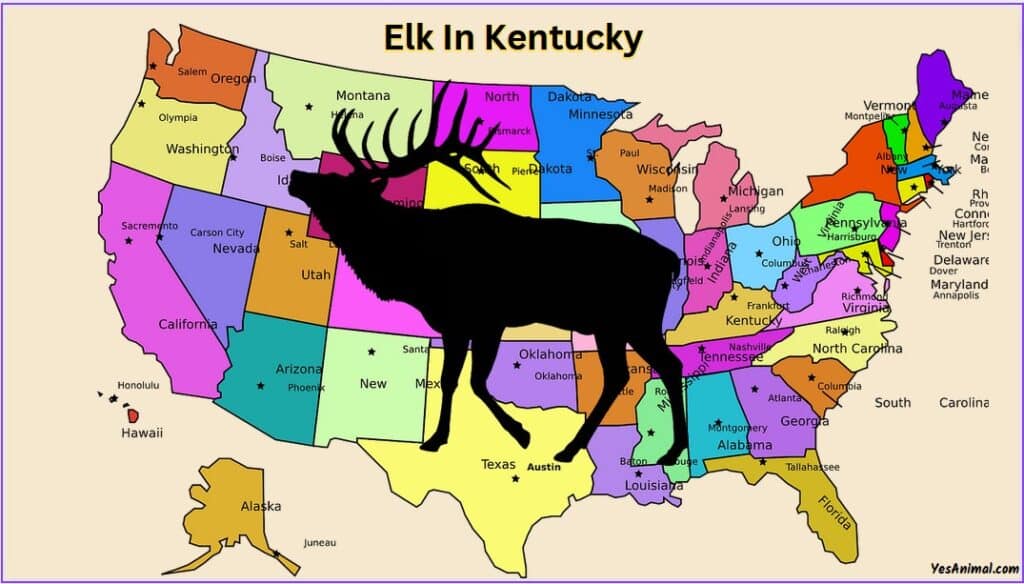 Yes, there are Elk in the State of Kentucky. Awed by their exceptional proportions and massive antlers, the European settlers facing them in the grasslands and forests made them almost vanish from the state since the 1800s. Only in the last few years has it become feasible to spot an elk without going to Yellowstone National Park.
Since the 1990s, it has been more than 25 years since the state has worked on the elk restoration. And today elk are roaming regions of Kentucky as they have adjusted to Kentucky's timbered habitat which was recycled forests and mined land.
How Many Elk Are In Kentucky?
After Kentucky's elk population has boomed back to life in the last two decades, now the herd numbers are said to be in the thousands according to the Kentucky Elk Report. This is mainly because of the Kentucky wildlife protection agency's efforts and other restocking programs done in the 1990s.
What types of elk are in Kentucky?
The elk now wandering in the regions of Kentucky are a different subspecies (Rocky Mountian Elk) from that roaming in the other states of the U.S. The Kentucky Department of Fish and Wildlife Resource's elk program officer has said that the eastern elk fundamentally vanished by the Civil War.
Since the year 1997, over 1,500 elk from the western states were released into 16 counties that are present in the southeastern region of Kentucky. It is around a 4.3 million-acre site, and it is believed to be the largest elk present in the eastern Rocky Mountains.
Where Can I See Elk In Kentucky?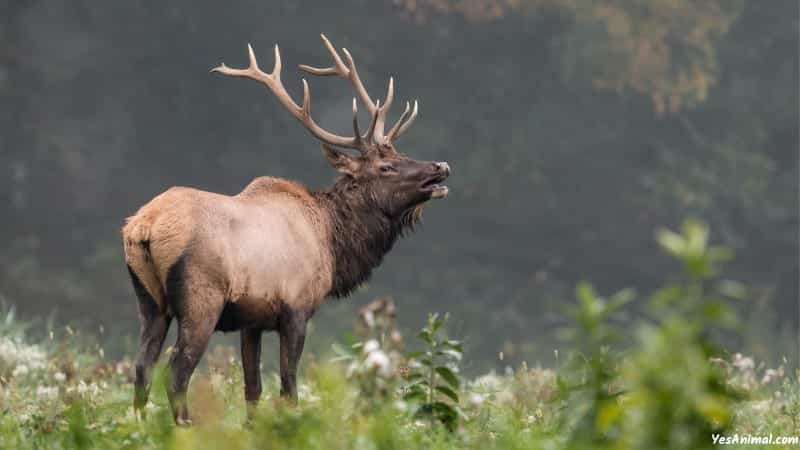 Travel to the wildlands present in Eastern Kentucky to spot the biggest elk herd living in the eastern Rocky Mountains. The best viewing spot is the Southfork Elk View which is located in Breathitt County, where installation lets you watch the huge elk herd.
Encircled by ponds, wetlands, and plenty of animal life and greenery, you can even soak into the beauty of the Appalachian Mountains' panoramic views. The Southfork Elk viewing point is situated on Highway 1098 which is around 20 miles from Jackson.
A few other spots to view elk in the state are the Jewel Ridge Viewing Area in southern Perry County, Elk View Drive in Knott County, and Begley Wildlife Management Area near Harlan.
Also Read About Elk In Virginia
Best Time To See Elk In Kentucky
Elk can be seen all year round, though fall and spring are the most suitable seasons to view them. Dusk and dawn are the best time of the day to view them in their natural habitat when they are in search of food.
What County Are Elk In Kentucky?
Kentucky's elk rehabilitation location spans 16 counties in the state. The current counties that have elk populations are Bell, Clay, Breathitt, Floyd, Johnson, Harlan, Knott, Leslie, Knox, Letcher, Martin, Magoffin, McCreary, Pike, Perry, and Whitley counties.
Initially, the region included only 14 counties, but McCreary and Whitley's counties were later added to the list in the year 2004 to bridge Tennessee and Kentucky's individual restoration zones. The region in the Cumberland Plateau is represented by its narrow valleys and winding ridges.
Can You Hunt & Shoot Elk In Kentucky?
Yes, you can but you require a lawful permit to hunt elk. In 2021, the state gave out 594 permits. There are different types of permits available, but most are given by a drawing. Applicants must apply online every year from January to April. You can apply for up to three permits, but not more than once for every permit type.
Elk hunters can take down only a single elk in a year. In May, the hunting draws happened with a randomized picking system. Then they are randomly allocated a permit kind founded on their application preferences. Once you are provided a permit, you cannot apply for one again in the next three years.
Also Check Our Guide On Elk In America
Can a non-resident hunt elk in Kentucky?
You need not be a Kentucky resident if wanting to apply for the permit. All three kinds of permits that are given out by a randomized drawing option are available even to non-residents.
However, the state residents are given the most preference for the permits issued by the state. This is because the state regulation states that at least 90 percent of elk permits in Kentucky must be allotted to residents every year.
Conclusion
And that was everything you need to know about the Elk In Kentucky. I hope this article answered all your queries.
Thank You For Reading!
Our Source For This Guide
Founder Of This Website
I'm a passionate animal lover and researcher, I've created this website so that people can learn about the size and characteristics of different animal species. My goal is to educate and inspire people to appreciate the diversity of our planet's wildlife.