Are There Alligators In Wisconsin?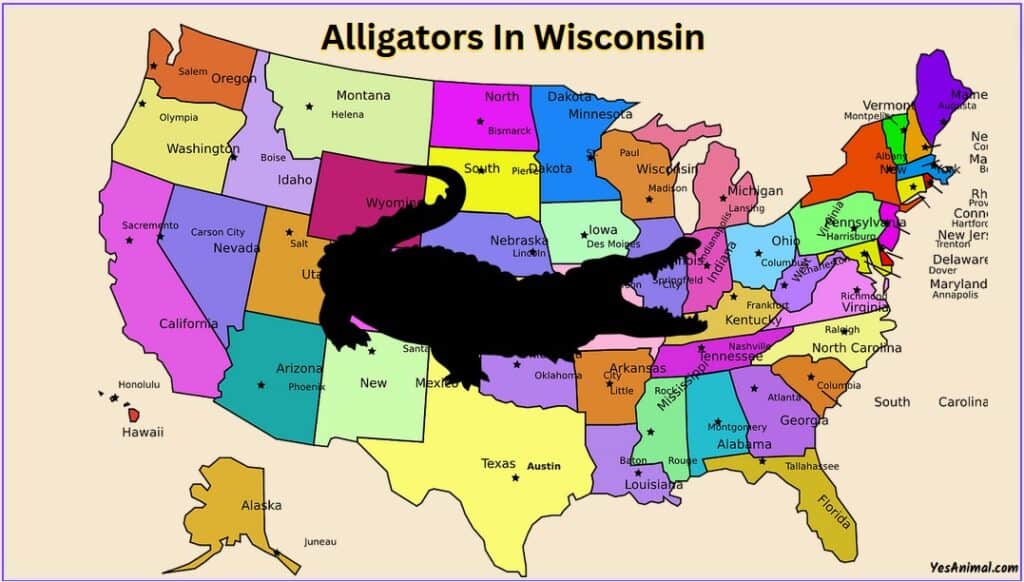 Wisconsin has remarkable landscapes and a plethora of animals, but it is not a state that one would associate with the existence of alligators. This is due to the state's colder temperatures and geographical elements making it inappropriate for these cold-blooded reptiles. As they are cold-blooded reptiles they prefer staying in a natural environment that provides warmth.
How Many Alligators In Wisconsin?
As alligators are not native to the state of Wisconsin, so there is no established alligator population in the state. So, there is no exact count on the number of alligators in Wisconsin. It is anticipated that only a very small population lives in the state's wild and captivity in places like Milwaukee County Zoo, and Henry Vilas Zoo.
Was An Alligator Found In Long Lake Wisconsin?
A small alligator, around 2 feet in length, grabbed the attention of the kids playing near Long Lake in Wisconsin. It was handed over to the Wisconsin Department of Natural Resources and eventually, the J&R Aquatic Animal Rescue took over the reptile, according to the recovery director.
It is anticipated that the alligator could have been a pet and have escaped from its home in someone's yard or the owner couldn't care for it anymore and might have left it in the lake.
How Common Are Alligators In Wisconsin?
Although alligators are not native to Wisconsin, they keep showing up from time to time in the state. This is mainly because owner abandons their pets after they reach a size that becomes unmanageable. Last year, in the state, three sightings were recorded in just three months.
The first one was reported in the first week of July when a small alligator was seen roaming in Long Lake. Two weeks later, another sighting was reported, where two alligators were spotted in the northern area of the city. The third one was recorded three months later in a pond in the Reigle Family Park.
Also Check Our Guide On Alligators In US
How Big Are Wisconsin Alligators?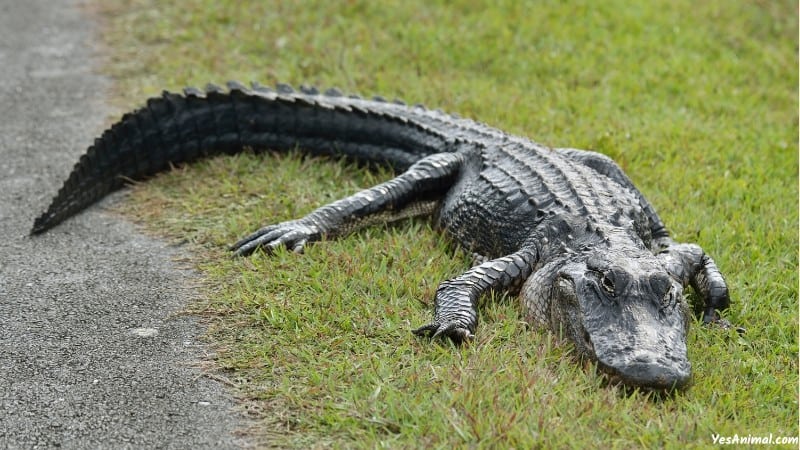 The American alligator found in the U.S. is the largest species of the Alligatoridae clan. Male alligators grow over 15 feet long and weigh over 1,000 lbs, while female alligators reach around 9 feet and weigh nearly 370 lbs.
The weight of alligators differs depending on their age, length, season, health, and food sources available. Male alligators are bulky and robust when compare to female alligators. Likewise, alligators kept in captivity are bigger and heavier when compared to the ones in the wild.
Alligator Sighting in Wisconsin?
While Wisconsin's climate is not helping alligators thrive, you can try spotting wild alligators by making a short trip to the other states. States such as Louisiana, Florida, Texas, and South Carolina have wild alligator populations.
You can go early in the morning or late afternoon when alligators are very active during these cooler times of the day. A few locations in Wisconsin to view these intriguing creatures in captivity are.
Milwaukee County Zoo, Wisconsin
Located in the center of the state, the Milwaukee County Zoo is an exclusive spot for animal lovers. This diverse range of displays including alligators, lets its visitors observe many remarkable animals up close. It prioritizes enlightening its visitors on the significance of animal preservation by providing a worthwhile learning experience alongside amusement.
Henry Vilas Zoo, Madison, Wisconsin
Another treasure in the state is the Henry Vilas Zoo, which is dedicated to providing fun and educational experiences to visitors. Its exhibitions also include alligators that enchant both the old and young alike. The alligator display provides a chance for visitors to know more about their natural diet, behavior, and conservation.
The John Ball Zoo, Grand Rapids, Michigan
Just across the state, the John Ball Zoo in Michigan features a mixture of exotic species, including alligators. The 'Treasures of the Tropics' exhibition is home to these reptiles and is an educational treat for all visitors, that displays the individuality of these tropical reptiles and the importance of safeguarding their habitats.
Can You Hunt Alligators In Wisconsin?
The Wisconsin Department of Natural Resources says that there is no law broken when you hunt invasive species of reptiles in Wisconsin. However, there is no open hunting season for harvesting an alligator in Wisconsin. If you are looking to hunt alligators in the U.S. then you should try taking a trip to the southern states in the U.S. where hunting of alligators is lawful.
Also Check Our Guide On Alligators In Tampa Bay
Conclusion
And that was everything you need to know about the Alligators in Wisconsin. I hope this article answered all your queries.
Our Source For This Article.
Founder Of This Website
I'm a passionate animal lover and researcher, I've created this website so that people can learn about the size and characteristics of different animal species. My goal is to educate and inspire people to appreciate the diversity of our planet's wildlife.