Are There Alligators In California?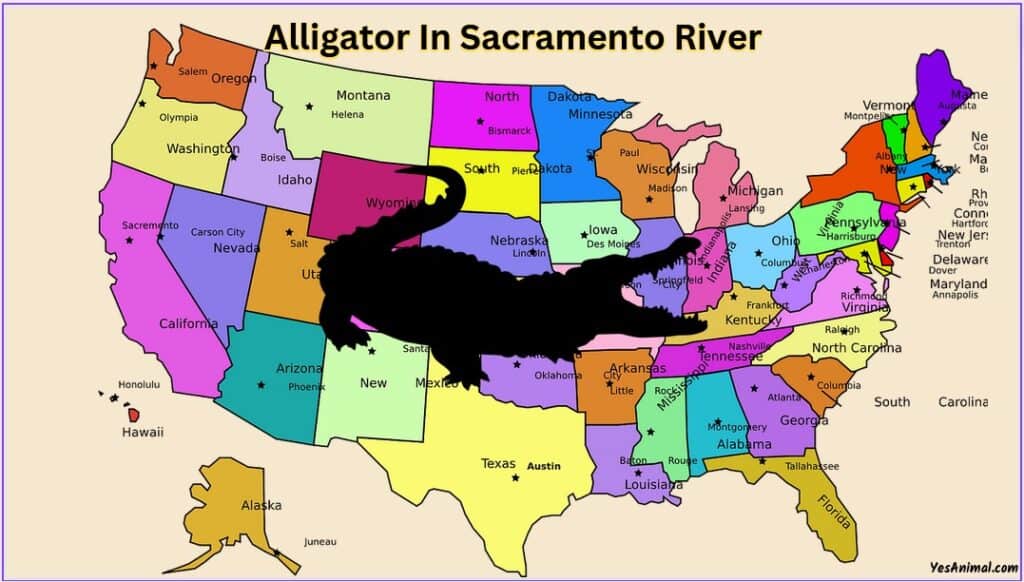 Yes, there are alligators in California, however, they are not commonly seen in the state. This is because according to the California Department of Fish and Wildlife, alligators are not native to California. All over California, there are different kinds of water bodies that attract many alligators.
However, the Californian climate is not suitable for gators to thrive in the state. And, thus survival has not been easy, for them in the state. Also, there were times when these reptiles were not protected by any law in the state.
How Many Alligators In California?
As alligators are not native to the state, there are not many gators in California. So, it is difficult for the California Department of Fish and Wildlife to tell the exact population of these reptiles in the state. As they are very uncommon to be spotted in California. There are only a very few kept in the zoos of California.
Was a 7-foot alligator found in the Sacramento River?
Yes, a 7-foot alligator ended up in Sacramento River, California, in April 2023 — and no one really knows how it reached there. A fisherman discovered the alligator in the River at Sailor Bar close to Fair Oaks in Sacramento, wildlife officials state.
The gator was captured by the man, secured its mouth using tape, and gave it to the Wildlife Care Association. As the association only cares for injured wildlife, it was turned over to the California Department of Fish and Wildlife. The department took the gator to a facility center that is equipped well to handle the huge reptiles, but the gator died within a few hours later.
The officials stated that it was in extremely poor health. The agency then started an investigation to discover the alligator's path to the river, but officials doubt that a resident had bought it illegally to keep it as a pet. Typically individuals get young alligators, then end up abandoning them when become too big to handle. 1
How Common Are Alligators In California?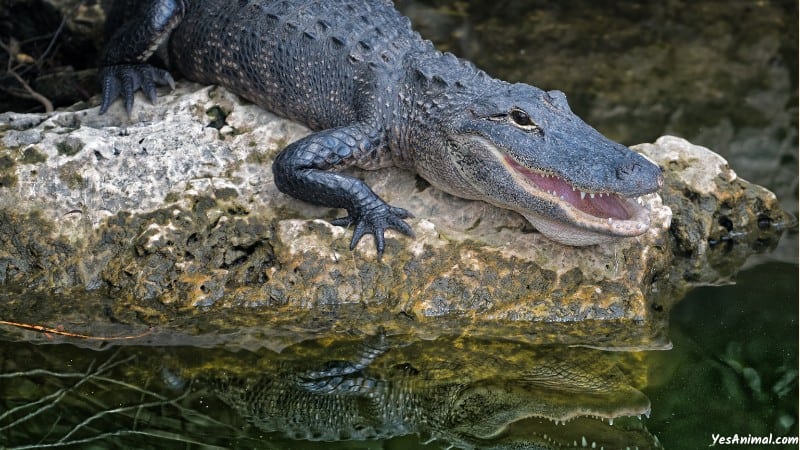 Since alligators can't thrive in California's climate they're not common in the state. But there have been many sightings of these animals.
The California Department of Fish and Wildlife has located alligators in the state's lakes and creeks. In 2016, a 4-feet long alligator was seen roaming in Fremont. However, it was later euthanized, for public safety. A few conservation groups have brought in a few alligators into California, but in most cases, they are eventually let out in the wild as they felt the reptile to be dangerous.
Also Check our Guide On Alligator In US
Are Alligators A Problem In California?
No, alligators are not really a problem in California as there are very less number of gators in the state and they are seldom seen roaming in the neighborhoods where there are more human activities. Unlike other states such as Florida, South Carolina, and Louisiana which are not seen roaming roadsides or water bodies that are used by the residents.
How Many Alligator Attacks In California?
As California has a very less population of alligators, the state has very less alligator attacks, to totaling up to almost zero per year. Also, the state's wild alligators are the ones that have actually been kept in captivity, which are not very aggressive toward humans. Thus, the number of alligator attacks in California is almost none.
Can You Hunt Alligators In California?
The alligator hunting season runs from May to July in California. The California Department of Fish and Wildlife issues less than 50 permits every year to hunt on private property. It is illegal to hunt gators in California on public lands, such as state parks, national wildlife refuges, and national forests. Alligators can be taken down using firearms, spears, or crossbows.
Baits approved by the department can be used to lure alligators and usage of drugs or any chemical is illegal. Applicants who are chosen for hunting through a lottery drawing will get to hunt in select wildlife divisions.
A hunting license is not needed in California to hunt alligators, however, a permit issued by the California Department of Fish and Wildlife is needed to take down alligators. The bag limit for a hunter is only one alligator and the reptile must be over four feet long when harvested.
Also Check Our Guide On Alligators In Oklahoma
Conclusion
And that was everything you need to know about the Alligators in Sacramento. I hope this article answered all your queries.
Thank You For Reading!
Our Source For This Guide
Founder Of This Website
I'm a passionate animal lover and researcher, I've created this website so that people can learn about the size and characteristics of different animal species. My goal is to educate and inspire people to appreciate the diversity of our planet's wildlife.